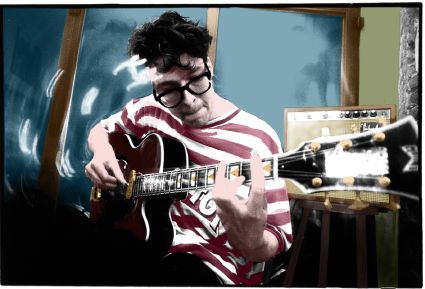 The direct route into the ear.
Virtuoso, contemplative, impulsive, checked out, rough, risky, and direct.
Without effects, no loops. With the tools of classical guitar technique, the understanding of historical and contemporary ways of playing and composition techniques and the open spirit of improvisation and jazz history Wingold seeks a freedom and variety, which is among solo improvisers rather known from pianists than guitarists.
Joe Pass meets Julian Bream meets Keith Jarrett.